Full Mouth Restoration
Cosmetic Dentistry
Porcelain Veneers
Dental Implants
CEREC Crowns
Bridges
Dentures & Partials
Children's Dentistry
Cleanings and Polishing
Laser Gum Treatment, Perio, etc.
Teeth Whitening
Third Molar Extractions
Sedation
Digital X-Rays
Intra-Oral Photography
Make an Appointment
830 | 257 | 4900

Email Us

LIKE Us
on Facebook

OOK

Digital X-Rays and Intra-Oral Photography

Dental radiographs (X-rays) can provide essential information about oral health. They are an important part of a patient's dental record. Our dental office uses computers to help capture, store and transmit dental radiographs.

Dental radiographs produced with a special computer create digital images (computerized dental radiographs) than can be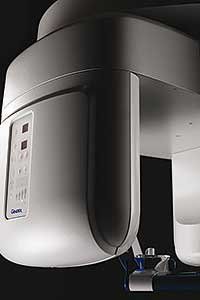 displayed and enhanced on the computer monitor.



We are proud to announce the addition of our new Orthoralix 8500 Digital Panoramic X-Ray System. Better diagnostics in panoramic imaging begins with recognition of critical aspects of the patient's anatomy, especially focal areas. This morphology-tracing feature precisely follows the patient's focal trough to ensure constant focus across the image. The result is a highly diagnostic image with consistent magnification.

With digital radiographic images, technical errors often can be corrected to provide an optimal radiograph without having to make another exposure. Viewing an enhanced dental radiograph on a computer screen can help our dentist better see a problem area.




---
Intra-Oral Camera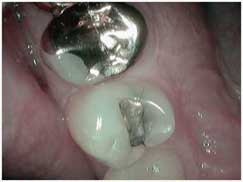 You will be able to see your needed care when the doctor uses our intra-oral camera. A sterilized small probe shaped camera is moved around the inside of your mouth, providing you with a computerized image of your teeth enlarged in living color on our computer screen in the treatment room. We can freeze and store the picture of the inside of your mouth for a bigger and better look and then take an instant photograph for you and your records.
This painless, no radiation technique  allows you to see problems such as worn-out, defective fillings, fractured teeth, decay, bleeding gums and plaque.